I+ Software Store
This website hosts the 'I+' Software. The software has been developed in the course of the Integrate+ project, and further developed in INFORMAR. 'I+' can be used to perform virtual tree selection exercises in designated forest training sites, so called Marteloscopes. It is currently tailored to educating on biodiversity conservation in managed forests. It is designed, however, to allow application also to other topics. The 'I+' software package consists of four components:
I+ Manager
installed on a desktop it acts as an interface for administering Marteloscope sites. It allows to (1) manage and update any information on individual sites, (2) load new Marteloscopes, (3) design training exercises and (4) view and export exercise results following training events.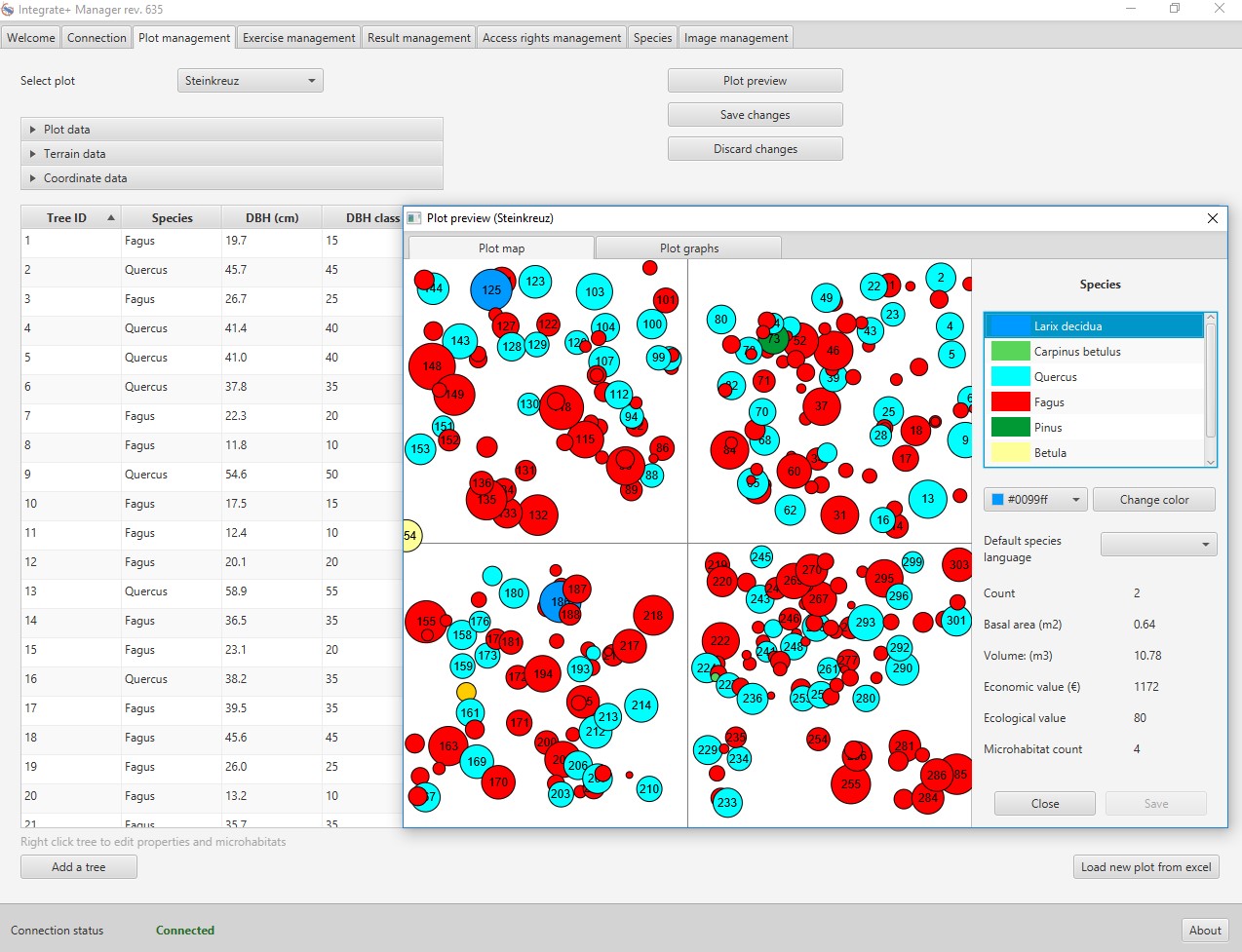 I+ Trainer
designed for mobile devices such as tablets and smart phones. It is used for conducting Marteloscope exercises in the field.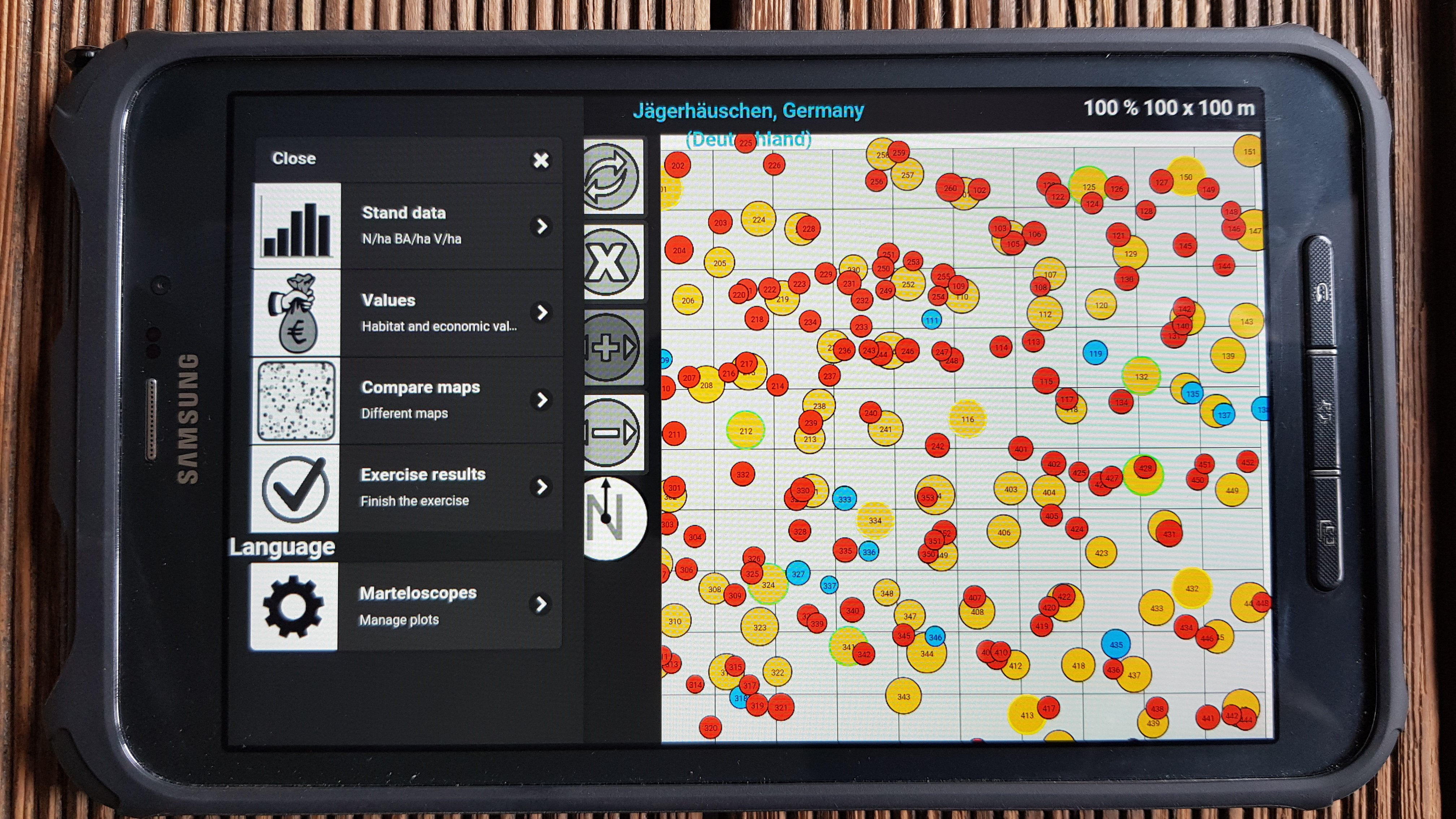 Central I+ Repository
stores all Marteloscope information, including inventory data, exercise design, user accounts and exercise results.
I+ API
server-based application to support communication between I+ Trainer and I+ Repository.